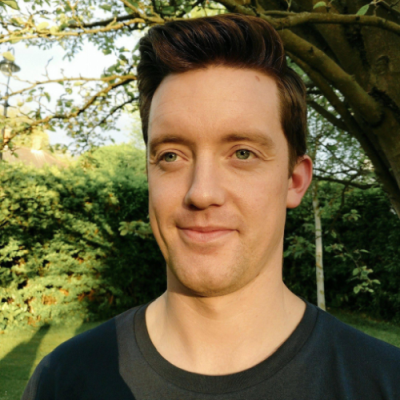 David Mc Gettigan
Pain & Movement Specialist, Sports Rehabilitator
Qualifications:
BSc. Hons. Sports Rehabilitation / P-DTR (Proprioceptive Deep Tendon Reflex) / AiM (Anatomy in Motion)
I run clinics in Ireland, the UK and in various "Pop Up" locations in Europe. I have always been extremely interested and passionate about human movement, chronic pain and helping others. This comes, in part from experiencing my own chronic symptoms such as hip pain, neck pain, energy level problems and brain fog. P-DTR was able to show me that these symptoms do not have to persist and can be treated very effectively in a very short pace of time.
I completed my study in P-DTR in 2015 and has discovered a passion for teaching the P-DTR material since I began assisting Dr. Palomar in the delivery of the courses in London in 2016, and teaching study groups for our students.
In clinic, I have recognised for a long time that the Central Nervous System is the most important factor to address with both acute and chronic problems. Having tried many other techniques to help me to address the CNS, I have found none more efficient or more powerful than P-DTR.
Utilising P-DTR, I am able to identify sensitised areas of the nervous system and then using the methods of P-DTR I am able to resolve these sensitivities. Having developed a reputation for working with people who are experiencing chronic symptoms, P-DTR is the most valuable tool I have in finding and treating the root causes of these symptoms.
As an educator, I attempt to convey the information I teach as clearly and as simply as possible, in order to facilitate a complete and coherent educational experience.