19/09/2017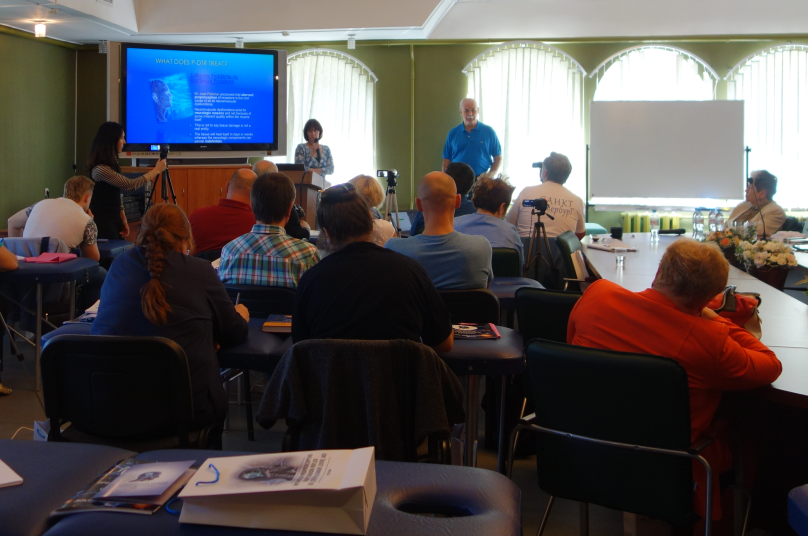 On June 28-29 we participated and conducted a two-day P-DTR workshop at one of the biggest osteopathic conferences held in St.-Petersburg.
Fifty medical doctors from all over Russia, who attended the workshop, were presented with a great opportunity to learn about P-DTR, recognize the advantages of the method and experience its effect.
We carried out many demos of cranial faults and our findings were confirmed by osteopathic doctors, who used their own way of diagnostic. The doctors were excited to discover the integrity of the P-DTR concept and have profound neurological explanations on many aspects of manual therapy in general.
"Osteopathy works with a great amount of energy. To us, "energy" is information. It is the electro-chemical signals from the receptors to the CNS and the response of the CNS. Whatever manual manipulation we do, we send the information to the brain and gain a response. We are constantly exchanging information with internal and external environment. When we "move a particular organ" in osteopathic treatment - it's not only the mechanical movement, it's new information to the brain, when we do a traction - we stimulate receptors in different tissues and send new information to the brain." (C) Jose Palomar.
The ostheopathic doctors who had already studied P-DTR demonstrated the way they combined their tools of diagnostic with P-DTR.
"Such notions as "feeling", "sensation" and "energy" belong to the ostheopathy of the 19th century. Today it is clear that we work with the CNS and it is a neurological approach. We work with tissues and Dr. Palomar works with receptors in those tissues. With the P-DTR tools our work becomes much more fast, efficient, secure and reliable." (C) S. Sabinin, doctor of ostheopathy, neurologist, P-DTR practitioner.
We are thankful to The Russian Higher School of Osteopathic Medicine represented by its President Tamara Invanovna Kravchenko, doctor of osteopathic medicine, candidate of medicine for the opportunity to participate in the Conference, to Sergey Sabinin, doctor of osteopathic medicine, neurologist and P-DTR specialist for his tremendous support, to Aleksey Invanovich Isaikin, candidate of medicine, Associate Professor at the Department of Nervous Diseases and Neurosurgery of the Medical Faculty, Head of the Division of Pain and Peripheral Nervous System Disorders of the Clinic of Nervous Diseases UKB № 3 of the Clinical Center at the Federal Autonomous Educational Institution of Higher Education I.M. Sechenov First Moscow State Medical University of the Ministry of Health of Russian Federation, Inna Aramaisovna Vartanian, candidate of medicine, doctor of biology, Chief Scientific Officer at Institute of Evolutionary Physiology and Biochemistry of Russian Academy of Sciences, Head of the Department of Medical and Biological Disciplines, Professor of the Department of Clinical Psychology at Raul Wallenberg International University for Family and Child and all doctors who attended our workshop.
We sincerely hope that very soon the method of P-DTR will become an "ordinary" tool of treatment used by manual therapists.