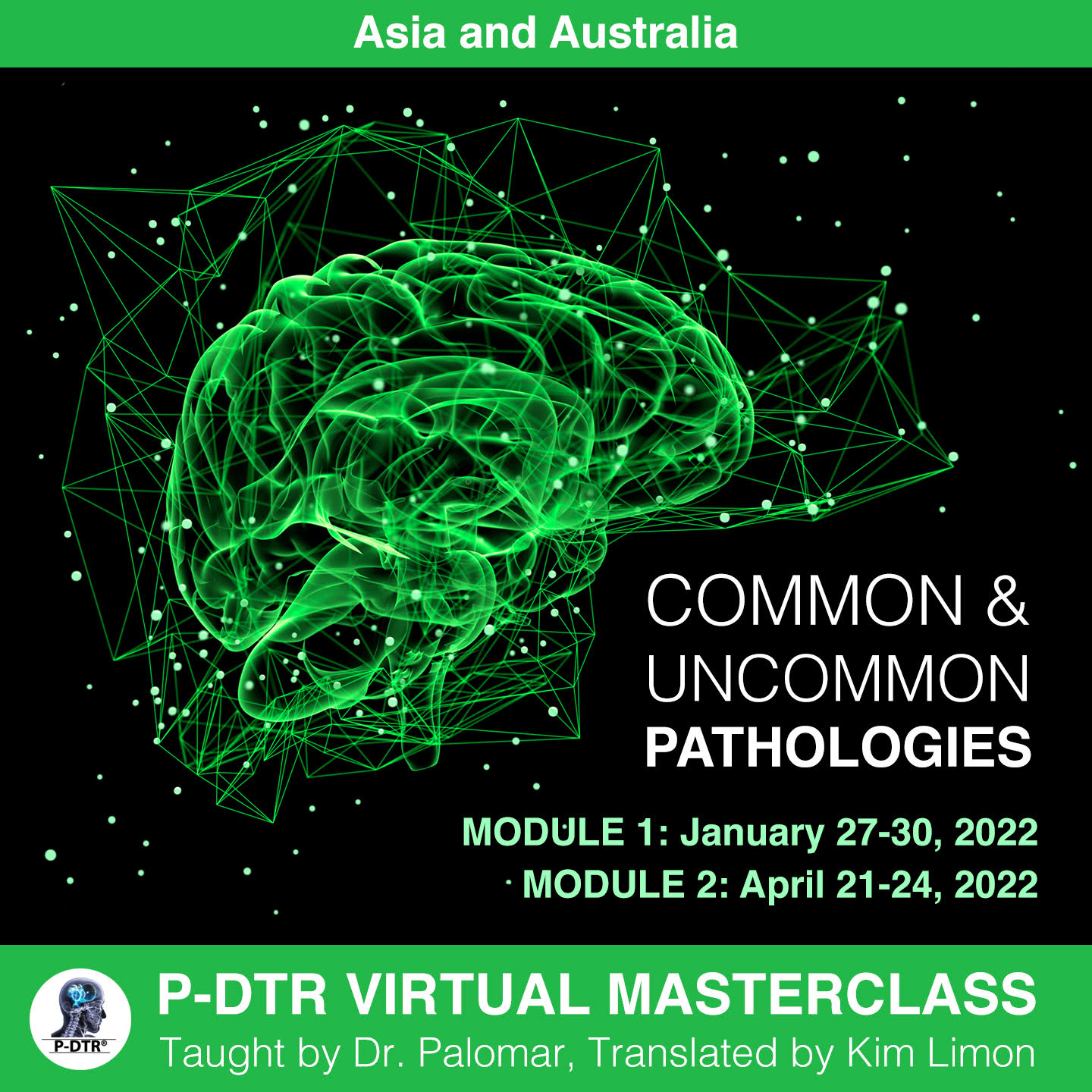 SEMINAR DATES
Module I: January 27-30 2022
Module II: April 21-24 2022
REGISTRATION
All information about pricing and registration can be found at P-DTR Foundations - Masterclass (
pdtrusa.com
). This class is open to residents of Asia and Australia ONLY.
FREQUENTLY ASKED QUESTIONS

Where is the course located?
This course will be conducted virtually via Zoom taught by P-DTR founder Dr. Jose Palomar. No recordings of the class will be provided so live attendance is mandatory.
Will the course be live? What are the hours?
Class will run from 8:00 AM to 1:00 PM Hong Kong time, days 1-4 of each Module.
Who is this course open to?
This course is open to residents of North America and Europe ONLY. Students who have completed the Foundations, Intermediate, or Advanced P-DTR series are welcome to attend..
What if I need to cancel the course?
Easy! Simply contact us within 30 days before the course begins and we will give you a full refund (minus 3% merchant fees we incur), no questions asked. Cancellations less than 30 days incur the following fees in addition to merchant fees; 29-22 days, 30% total price paid, 21-25 days, 50% total price paid, 14-8 days, 70% total price paid. No refunds will be issued one week or less out. This cancellation policy applies to both Modules paid for as part of a package as well as those purchased a la carte.
How and when will I receive access to course content?
All registered students will be added to an official course forum on Facebook approximately 2 weeks prior to the start date of the course where any materials and links will be posted.
Is there a registration deadline? Can I still register after the deadline has passed?
We request that registrations be completed by three weeks prior to the start date of the course. If you are having financial difficulties but still plan on signing up for the course after the deadline, please message
kim@pdtrusa.com
.
Who should I contact with any other questions or concerns I may have?
Please direct all questions regarding this course to class assistant and coordinator,
kim@pdtrusa.com