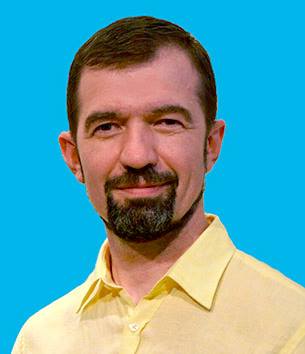 Chinese Medicine Specialist,
Kinesiologist,
Psychologist,
Functional Neurologist,
Deputy Director of Functional Neurology Institute named after Jose Palomar.
Fundamental medical education and wide additional education in the field of locomotor dysfunction treatment and rehabilitation

Applied Kinesiology (complete course of Sports Medicine, AK Evening School (Advanced Training), AK Biochemistry School (Advanced Training))

– Yoga therapy
– Naturopathy
– Ayurveda
– Massages (classic, Thai, Marma, etc.)
International seminars: Peter van Kervel, Zoya Goranova, Leaf, Scheiffer, Smith, Sapir.
P-DTR complete course in Jose Palomar's method (Mexico), 6 levels (2012-2014 Riga, Latvia). Practice and theory exams. Certified P-DTR Teacher, 2015. Management of Jose Palomar master-classes in Russia, 2014-2016.
Specialization in locomotor diagnostics and treatment, various post-traumatic rehabilitation, post-surgical rehabilitation, pre-surgery preparation. Proper method for psychic & emotional works developed. In treatment of patients, I use the P-DTR method, acupuncture (one needle method based on Wu Yun Liu Qi technique). My interests are studying relations between Western and Eastern Medicine, searching for effective methods of human health restoration.
At present time, I am a leading teacher in Functional Neurology Institute named after Jose Palomar.

http://pdtr.ru/
Теl: + 7 (925) 599-79-34
Email: p-dtr@yandex.ru