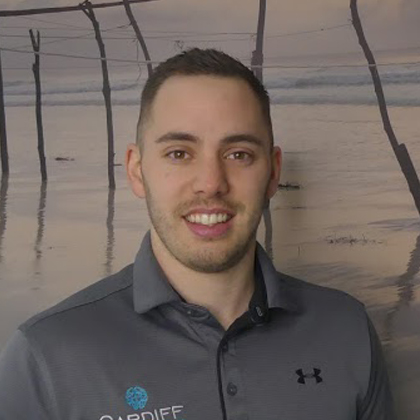 Training as an Osteopath from 2009-2014 I quickly became disillusioned with the conventional and traditional methods of treating Chronic Pain, Neurological and Autoimmune based complaints.
I quickly took on many post graduate qualifications in various fields which led to me being one of the first to complete the entire P-DTR Syllabus in the UK in 2015.
The use of manual muscle testing as a lens to use Functional Neurology is unparalleled in its role to affect change within the Nervous System. The ability to test and see immediate change has led me to understand all Patients better.
By using P-DTR to change the Brain's perception of the Environment, we are able to reduce any responses that may be unfavourable, increasing the "robustness" of each individual, whilst alleviating their complaint also.
I work alongside fellow P-DTR Teacher Stephen Osborne in our private Functional Neurology Clinic in Wales where we specialise in treating complex and difficult cases.
Сardiff Pain and Performance Clinic
https://www.cardiffpainandperformance.com
info@cardiffpainandperformance.com
Address: 2c Waungron Road, Llandaff, Cardiff, CF5 2JJ
Tel.: +44 29 20329990