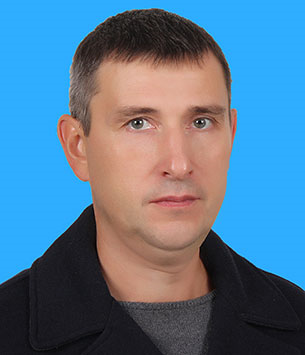 Pediatrician,
Physiotherapist,
Sports medicine and rehabilitation,
Kinesiologist
Education:
Russian State Medical University (RGMU) n. a. N.I. Pirogov, 2001 г Pediatrician.
2001-2005 г. Department of Rehabilitation and sports medicine, Russian State Medical University (RGMU) n. a. N.I. Pirogov ,Head.department Poliaev B.A. (methods of Vojta therapy, PNF, reflex respiratory therapy, integration of children with cerebral palsy and other).
Kinesiology since 2010, complete course of Sports Medicine, AK Evening School (Advanced Training), AK Biochemistry School (Advanced Training) ,Head of Department Vasilieva L.F.
International seminars: Leaf, Scheiffer, Sapir, Palomar.
P-DTR complete course in Jose Palomar's method (Mexico), 6 levels (2012-2014 Riga, Latvia). Practice 2018 and theory exams 2015-2017г. Management of Jose Palomar's master-classes in Russia, 2014-2016.
Since 2012, the work of Federal Scientific Clinical Center of FMBA of Russia, Department of Medical Support of Russian National Teams. Doctor Paralympic teams archery, wheelchair basketball, chess.
Acupuncture since 2013 Prof. Zoia Goranova (Bulgaria), Level 2.

Kinesiotaping from 2013, OOO Iglsports KT1-2-3 International seminars (MELANIE BURNS, Frassine Stefano)
2016 - manual therapy techniques for the spine and peripheral joints Malligan, FNZSP(Hon), Dip MT.
He has been practicing kinesiology since 2010. Treatment of a wide spectrum of neurological diseases of children. He is engaged in diagnosis and treatment of diseases of the musculoskeletal system, rehabilitation after injuries and operations, cerebral palsy.
Tel: 89262205170